Name: Derek Andriano Skiba
Age: 27
Origin: Fire Nation, Red Dragon Syndicate
Picture: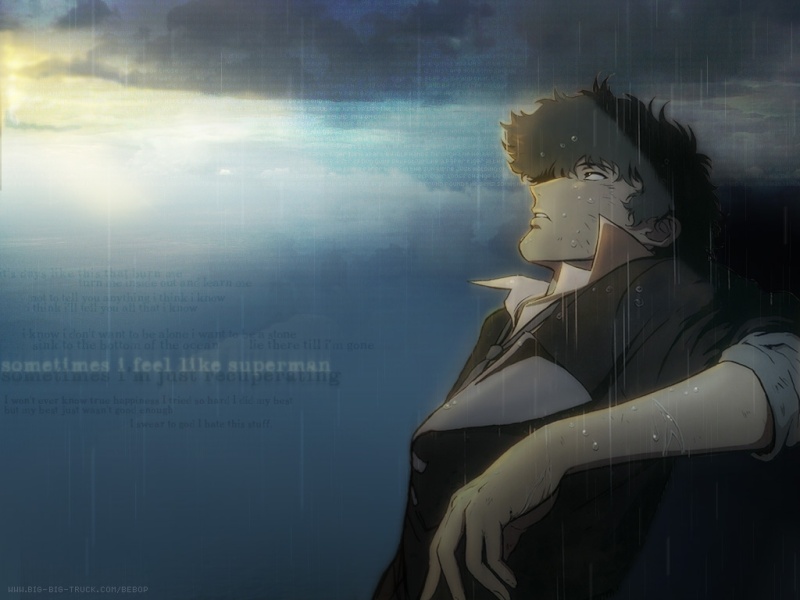 Lineage: Father - Garrett Skiba
Mother - Michelle Skiba
Biography: Derek was born in a small village on the outskirts of the fire nation's capital, being raised by a poor farming family as an only child. At age six, his mother passed away due to illness, leaving his father heartbroken and with a child to raise. His father could barely afford to pay the bills and put food on the table, but it really didn't bother Derek, not once was he jealous of those who had more then him. The relationship between the two of them was distant and cold, the two of them being so alike made it hard for them, it caused them to clash a lot. As a young boy he was mainly to himself, spending a large amount of his free time with animals, particularly dogs. His father had always wanted him to be a strong young man, so he spent most of his teen years teaching him everything he knew about fighting; by the time he was eighteen, his father feared Derek had surpassed him. He only had one real friend through out his entire childhood, and that was a boy he met when he was twelve years old, an earthbender named Lars Spiegel. The two of them would remain close-friends until Derek ran away from home at nineteen. His friend Lars knew what he had been planning to do, so as a good friend, he worried about him. Knowing he couldn't talk that stubborn lunkhead out of it, he did the only thing he thought he could do. He crafted him a unique weapon that would surely protect him from even the most fiercesome of foes; a gun. Derek took that gun, about fifty bullets, a bag of clothes, and a doughnut with him when he left, leaving nothing but a note for his father saying. "See you around, Cowboy."
With that Derek began a life on the road, heading out to live out his dream, as a cowboy on the road. For him, it's not about justice or the money, it's about feeling alive. He started out doing pretty well as young bounty hunter, but he had trouble with knowing his limits. He constantly puts himself into what most would consider suicidal situations, like taking on an entire gang of fire-benders, and luckily comes out alive every time.
Many successful and unsuccessful bounties went by, as did some of the years. One of the bounties had been on a very suspicious and unique looking man, a man who's expression alone displayed raw power. The bounty was high priced with little information, almost like this man didn't exist, and on his upper right arm was a tattoo of a red dragon. When he finally managed to track him down, the bounty had just finished slashing some one to death. (Some one he was told to kill) A few words were exchanged, and a smart comment from the cowboy before weapons were drawn. The battle was intense, the man being fast enough to dodge even his best attacks; he only managed to land one shot in the man's arm. Derek was defeated by a slash to his left leg, causing him to fall onto his back. The man stomped onto his wrist, causing him to lose grip on the gun and sending it flying several feet. Derek was then violently stabbed through the right shoulder and pinned to the ground by the blade. The two had a stare-off briefly before words were exchanged. The man spoke coldly, almost like a serpent. "A ravenous beast, thirsting for blood...The same blood runs through both of us. The blood of a beast who wanders, hunting for the blood of others. " Derek coughed up before speaking up in his cool voice, "A beast that has lost it's place...You should see yourself right now." A smirk crawled across his face as Derek's left hand lifted up, his fingers curling up to appear like a gun. "Bang..." He simply said as he released all of his power through the tip of his finger towards the man, blasting him with a massive fireball which sent him skidding across the ground for a good distance. With that attack, the battle had ended, wounding his opponent badly enough to knock him out. Unfortunately for Derek, he was still impaled and losing blood, it would not be long before he lost consciousness. He felt his eyes grow heavy and his vision fade, but he just couldn't let himself die like this. Before he could even begin to tend to his wounds, the man had recovered and was standing before him once again. Only this time he was clutching his chest where he had obviously been injured, he was also covered head to toe in scratches, bruises and dirt. The man introduced himself as Vincent, the leader of the Red Dragon's and then began to tend to Derek's wounds, removing his blade and cauterizing them until they got to some real medication. Vincent claimed he had never been challenged by some one like that, he just couldn't let the power go to waste; he simply wanted someone to compete with. After that day, Derek had become a Red Dragon member, wearing the tattoo of the Red Dragon on his upper right arm like any member.
Derek had been a rising member of the Red Dragon Special Forces, where he worked with his old partner, Vincent, the leader of the Red Dragon's. Both were tutored by the same master, Mao Shenrai. Despite Vincent being the leader, Derek was just as good as him in everything he did, except of course in wielding a blade. The Red Dragon group was a special military group designed to protect the fire nation in secret, very few knew of it's existence, and those who weren't meant to know, wound up dead. They were allowed to act outside the laws of the fire-nation, only the fire-lord was allowed to command the Red Dragon's. So whatever Vincent wanted, would happen if the firelord agreed, or didn't find out. The Red Dragon's were basically talented bounty hunters, or in some cases, assassins.
Badly injured after a brawl with a small army on the outskirts of the fire nation, Spike stumbled to Samantha's home (another Red Dragon member), who at that time was Vincent's girlfriend. The pair fell in love while she nursed him back to health. Spike decided to leave the Red Dragon's with Samantha, he was sick of having no freedom, sick of all the killing. He just needed to escape that reality, escape to a better dream. Vincent captured her before she was able to leave and gave Samantha an ultimatum: either she was to kill Derek, or Derek and Samantha would both face death for her betrayal. Derek apparently managed to fake his own death by engaging in a fight alone against a rival army; this allowed him to drop off of the Red Dragons' radar. He waited for Samantha in the pouring rain for several hours with a bouquet of roses; So that they could escape and be free, but she never arrived....
Since then this Cowboy's just been wandering the world trying to survive, still stuck dreaming about his past...
Abilities: Derek is a seasoned martial artist; his discipline is a combination of Jeet Kune Do and French boxing. His fighting style is calm and fluent like the water; drifting with out effort one moment then pouring down in a torrent the very next. Derek has great reflexes, hand-eye coordination, and sleight of hand. He is also a great shot with his gun, even in the most tense and stressed situations, even with a major wound he can still shoot decently.
Derek has a stronger will to survive than most do, allowing him to narrowly escape death (nearly) every time. It's not as much a will to survive as it is a need to fulfill his obligations; Until then, nothing will ever stop this dreaming.
Personality: Everything Derek does is indirect. From the way he speaks, to his actions, it's very rare that he shows what he's thinking. Derek's also a smooth talker, so it's easier for him to avoid outright lying, and he is generally good-natured enough to avoid suspicion. Perhaps because he grew up without a lot of money, he has on old fashioned way of looking at the universe. Everyday occurrences, like the luxury of eating meat excite him more than the average person. And instead of relying on research, he'd rather get all his information about bounties from word of mouth and rely on his instincts to do the rest. In other words, he's got a deep appreciation for the simple things in life. Despite his violent history, he never lost his sense of humor, and can detach himself from even the most serious situations enough to make light of them. Derek faced dangerous missions with the same nonchalant attitude and rarely lost his cool. He enjoyed his freedom and tended to take life as it came. Outwardly, he's a relatively easy-going guy who has trouble taking anything seriously. When nothing was around to excite him, he spends his free time either working out, smoking, napping, or (on the occasion he can afford it) eating. He is someone who believes in karma, and although he's not outwardly religious, he has a sort of fascination with spirituality. Honor and loyalty are important to him, but he wouldn't say that made him a good person. (If someone told him otherwise, he'd likely shrug and smile and that's as deep as it would reach.) Derek views his life like a dream where nothing quite feels as real as his past, so in a way everything he does in the present doesn't really matter; it's all just a dream anyway...
Weapons: Spiegel (name of gun) - A powerful pistol crafted by a skilled metal bender who was close to Derek at one point. The pistol requires a custom-made bullet, capable of holding four powerful shots in it's chamber at once. It has
somewhat
of a slow reload time though, seeing how each bullet must be manually inserted into the gun like a shotgun. -