Name:
Vincent Vicious
Age:
28
Origin: (As in Water Tribe, Fire Nation, Air Nomad, or Earth Kingdom)
Fire Nation
Bending :
Fire and lightning bending; focuses on lightning bending
Picture:
Lineage:
N/A
Biography:
Abilities:
Lightning blade - Vincent covers his katana in electric energy bolts and the slightest touch would pwnz yuhxccc!!!!11111!!one!!!!!!!!1
Personality:
Basically Sasuke, Itachi, and Orochimaru all in one; only because anime sucks.
"When Angels are forced out of Heaven they become Devils. You agree, don't you Derek?"
"Fear the Wrath of God."
"Either way, we were destined to end up like this."
"The same blood runs through both of us. The blood of a beast who wanders, hunting for the blood of others."
"There's nothing in this world to believe in."
"And you will shed tears of scarlet."
Weapons:
Katana :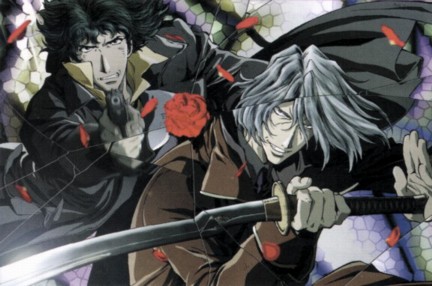 It's a sharp, slick, strong and quick blade crafted by a grand blacksmith, and heated with a dragons fire.